HCR Personnel, Inc.
http://cdn.haleymarketing.com/templates/61096/logos/hcr-hml.png
https://www.hcr.ca
https://www.hcr.ca
USD
18.00
18.504
HOUR
true
Machine Operator
Vaughan, ON L4K4G7 CA
2023-11-20
2024-06-13
Employment Type:
Temporary
Industry:
Manufacturing
Job Number:

HAN-MAG
Pay Rate:

$18.00-$18.50/hour + 4% vacation pay
Job Description
Why HCR?
HCR Personnel Solutions Inc. has been a leader in the recruitment industry for over 25 years!

- Weekly Pay
- 4% vacation pay to start
- Variety of shifts available to fit your lifestyle
- Employee appreciation and incentive program
- Safe and clean work environment
- Skill development and career training opportunities
- Accessible and inclusive

What do our employees say about working here?
Position Summary
Our client has immediate openings for General Labourers, Machine Operators and Assemblers on a production line in the Keele and Rutherford area in Vaughan.
Day Shift: 7am-3pm $18.00/hr + 4% vacation pay
Afternoon Shift: 3pm-11pm $18.50/hr + 4% vacation pay
Available starting ASAP
Job Requirements
Our Ideal Candidate:
- Reliable, hardworking and dedicated
- Thrives in a fast-paced environment
- Focused and detail oriented
- Excellent communication and interpersonal skills
- Completed high school diploma (or equivalency)
- Clear criminal background

Preferred Skills & Experience:
- Manufacturing or General Labour experience
- Ability to stand for 8 hours, with repetitive bending, twisting, and lifting (up to 30lbs)
Additional Information
Apply Today!

Online

In Person -
HCR Toronto : Monday - Friday between 9am-3pm
19 Four Seasons Place, 2nd Floor (Burnhamthorpe and East Mall)
Etobicoke, ON M9B 6E7
T. 416-622-1427
HCR Vaughan - Monday - Thursday between 9am-3pm
1750 Steeles Ave W, Unit 215 (Dufferin and Steeles)
Vaughan, ON L4K 2L7
T. 416-622-1427
Visit our website or follow us for more great job opportunities!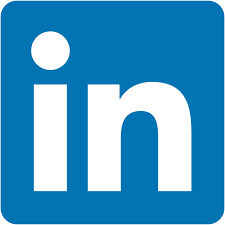 Meet Your Recruiter
HCR Personnel Solutions Inc.