HCR Personnel, Inc.
http://cdn.haleymarketing.com/templates/61096/logos/hcr-hml.png
https://www.hcr.ca
https://www.hcr.ca
USD
20.504
HOUR
true
Forklift Operator
Vaughan, ON L4K4G7 CA
2023-09-11
2024-05-16
Employment Type:
Temporary
Industry:
Manufacturing
Job Number:

HAN-F/L
Pay Rate:

$20.50/hour + 4% vacation pay
Job Description
Why HCR?
HCR Personnel Solutions Inc. has been a leader in the recruitment industry for over 25 years!

- Weekly Pay
- 4% vacation pay to start
- Variety of shifts available to fit your lifestyle
- Employee appreciation and incentive program
- Safe and clean work environment
- Skill development and career training opportunities
- Accessible and inclusive

What do our employees say about working here?
Position Summary
Our client has immediate openings for Forklift Operators in the Keele and Rutherford area in Vaughan.
Afternoon Shift: 3pm-11pm $20.50/hr + 4% vacation pay
Available starting ASAP
Job Requirements
Our Ideal Candidate:
- Reliable, hardworking and dedicated
- Thrives in a fast-paced environment
- Focused and detail oriented
- Excellent communication and interpersonal skills
- Completed high school diploma (or equivalency)
- Clear criminal background

Preferred Skills & Experience:
- Min 1 yr Forklift experience with Certified License from F/L School
- Counterbalance certified with Propane
- Ability to stand for 8 hours, with repetitive bending, twisting, and lifting (up to 30lbs)
Additional Information
Apply Today!

Online

In Person -
HCR Toronto : Monday - Friday between 9am-3pm
19 Four Seasons Place, 2nd Floor (Burnhamthorpe and East Mall)
Etobicoke, ON M9B 6E7
T. 416-622-1427
HCR Vaughan - Monday - Thursday between 9am-3pm
1750 Steeles Ave W, Unit 215 (Dufferin and Steeles)
Vaughan, ON L4K 2L7
T. 416-622-1427
Visit our website or follow us for more great job opportunities!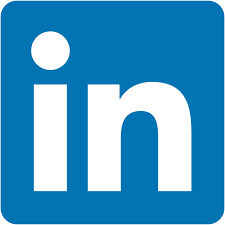 Meet Your Recruiter
HCR Personnel Solutions Inc.